Senior Services, Health & Wellness
Age Minimum (with Adult): 18+, Minimum Age:18+
Food Delivery for City Fare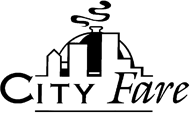 City Fare Meals on Wheels, a program of Saint Anthony's Community Center has operated in Wilmington since 1986. We provide hot, nourishing meals to homebound elderly and disabled persons in New Castle County who are unable to prepare meals for themselves volunteers to help us with our upcoming fundraisers and who have no one to do so for them. We also provide professional case management to every client. The meals, daily contact by caring volunteers, and staff who coordinate other servies as needed allow frail, otherwise forgotten, homebound persons to remain living indepenendently in their own homes.
City Fare Meals on Wheels Volunteer – Volunteers needed to deliver meals to the homebound Monday through Friday at lunchtime. Routes take about an hour and a half and are located throughout New Castle County. Volunteers use their own vehicle and must be licensed drivers. Volunteers are encouraged to go in teams of two, so that one person can help read directions and navigate as the other volunteer drives the route. Grab a friend and enjoy a lunch that's good for your heart! Once a month or once a week -- deliver where you can, when you can.
---
To become a Volunteer Delaware 50+ volunteer in New Castle County, please complete a Volunteer Delaware 50+ Enrollment Form, then either email, mail or FAX the form to our NCC office. If you have any questions, feel free to contact us at 302-255-9882
Mail: Volunteer Delaware, 1901 North DuPont Highway | New Castle, DE 19720
Email: Layokat.Rasulova@delaware.gov
FAX: 302-255-4462
Download Volunteer Delaware 50+ enrollment form by clicking here:
Please wait...
Log in or Register
In order to register for this opportunity you must log in to an existing account or register to create a new account.
Signup with team
This link allows you to participate in this opportunity with a team. When you click on the link you will have the option to:
Choose an existing team you're already a member or captain of, or
Create a new team to sign up.
Signup Questions
Please respond to the following questions in order to signup for this opportunity:
Please wait...
E-mail