Age Minimum (with Adult): 18+, Minimum Age:18+
MOT Senior Center Volunteer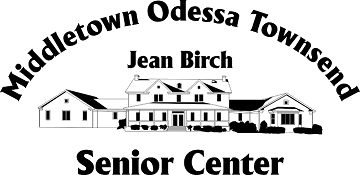 The MOT Senior Center is a non- profit, non- residential community center located in the heart of
Middletown, DE. Adults age 50 and over can join and participate in programs, trips & social activities tailored to adults and seniors. Those striving to maintain an independent lifestyle can make new friends, share in a meal, play a game, exercise, take a class or learn a new skill. The social interaction provided at the Center is essential to physical and mental health.
The Center also offers a variety of volunteers opportunities, some include:
Activities Volunteer – Volunteer will assist in the planning, preparation and conducting of activities. This may include (but not limited to) decorating, setting up activities and supplies as needed, gathering clientele, facilitating the activity, serving refreshments, cleanup, taking photos, one-on-one with clientele with special needs, and as needed with special projects. Volunteer may instruct seniors in activities such as Bingo, Bridge, Pinochle and other card games, crafts, ceramics, crochet, kitting, quilting, sing along and line dancing.

Administrative Support — volunteers will assist staff with daily administrative work such as working on the monthly bulletin board or newsletter, and providing general clerical support in the main office.

Board Member / Advisory Council Member – Volunteer will advise and support the agency in forming local policy, planning, and developing operational procedures and practices consistent with the agency's mission and goals. Council members will also help plan center activities, special projects, and fundraising.

Fund-raising Volunteer – There are many ways volunteers can lend support to help raise funds to benefit the center. This might include participating in annual fundraising events, smaller one- time projects, volunteering in the gift shop and participating in on-going fundraising activities such as line-dancing.

Health/Education Volunteer – Volunteers can help the center promote both physically and mentally healthy habits by; assisting with taking blood pressure, recording prescription history as part of the Nemours Program, hosting a fitness class, providing healthy foods through the Meals on Wheels program, assisting the kitchen staff, presenting information to members about Medicare, or participating in a mentor/tutoring/reading program.

Home Visitor / Member Outreach Volunteer –Volunteer may send get well, sympathy, and "thinking of you" cards to appropriate members on behalf of the agency. Volunteer may also travel to the hospital, nursing homes, or member's house for a friendly visit/to assist with transportation in order for the member to be able to go to appointment or run errands.
---
To become a Volunteer Delaware 50+ volunteer in New Castle County, please complete a Volunteer Delaware 50+ Enrollment Form, then either email, mail or FAX the form to our NCC office. If you have any questions, feel free to contact us at 302-255-9882
Mail: Volunteer Delaware, 1901 North DuPont Highway | New Castle, DE 19720
Email: Layokat.Rasulova@delaware.gov
FAX: 302-255-4462
Download Volunteer Delaware 50+ enrollment form by clicking here:
Volunteer Delaware 50+ Enrollment Form
Please wait...
Log in or Register
In order to register for this opportunity you must log in to an existing account or register to create a new account.
Signup with team
This link allows you to participate in this opportunity with a team. When you click on the link you will have the option to:
Choose an existing team you're already a member or captain of, or
Create a new team to sign up.
Signup Questions
Please respond to the following questions in order to signup for this opportunity:
Please wait...
E-mail