Welcome to Volunteer Delaware 50+
The mission of Volunteer Delaware 50+ is to engage persons 50 and older in volunteer service to meet critical community needs and to provide a high quality experience that will enrich the lives of volunteers.
---
Give us a call! We welcome the opportunity to talk with you.
New Castle County call 302-255-9690
In Kent and Sussex County call 302-515-3026
---
Discover many volunteer opportunities by clicking on the blue headers below!
New Castle County Volunteer Opportunities
Sussex County Volunteer Opportunities
---
Volunteer Delaware 50+ works with over 200 Community Partners.
New Castle County Community Partners
Sussex County Community Partners
---
Volunteer Delaware 50+ Enrollment Form
Download the enrollment form by clicking on the link below:
Volunteer Delaware 50+ Enrollment Form
---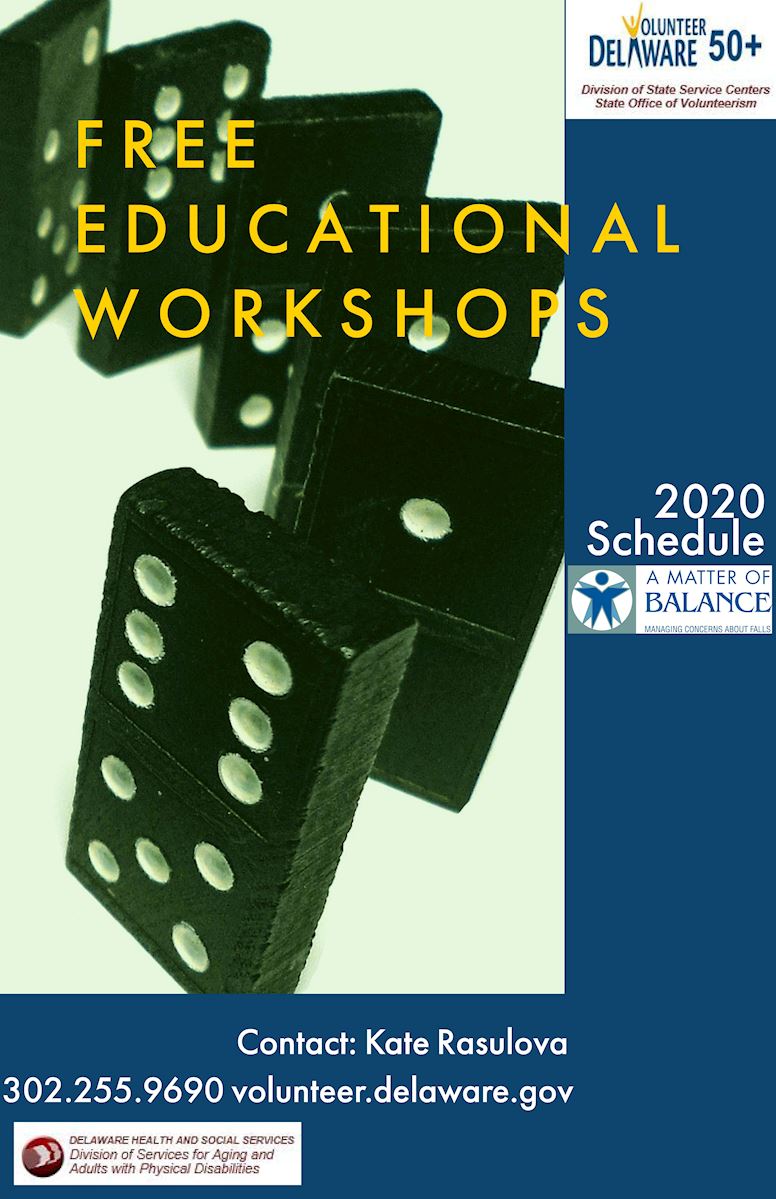 Click Here for Matter of Balance Workshops and Schedules
---
Click Here for A Matter of Balance Coach Application
---
Enrich your ife as you enrich the lives of others by volunteering with Volunteer Delaware 50+